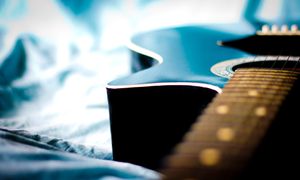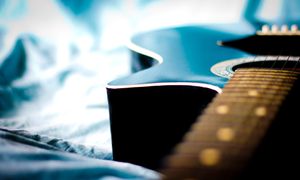 At 14 years old, schoolgirl Hannah Layton Turner, was taken by her mum to a local recording studio where she was to record a moving song for her Grandad's funeral. When she opened her mouth to sing, the producers were left speechless…for all the right reasons! Hannah progressed through her schooling but her beautifully understated voice would not leave creatives Barnaby Pinny and James Reader, who had witnessed it those years ago. Hannah was invited back to the studio several times and by the age of 17, this unique vocal talent felt ready to embark upon an exciting musical journey: the collective Hannah's Yard was born.
The first release - 2015/16
An upload of the collective's song WHY WOULD I KNOW to the BBC Introducing website in September 2015 resulted in a first national radio play on Mark Forrest's BBC Introducing show the following November. Local station BBC Three Counties Radio immediately awarded the song 'Introducing Track of the Week' resulting in cross-station airplay and invitations to perform live on the station.  

An official launch of the song was expedited and by February 2016, following a live performance on his BBC Radio Oxford show, Alex Lester played 'Why Would I Know' on his Radio Two programme. Hannah's Yard went on to appear on Robert Elms' BBC Radio London show at the end of February marking a remarkable six months of progress for Hannah and her musicians.

"I think that's absolutely gorgeous!"
Alex Lester, BBC Radio Two
 
"Nice, innit...excellent!"
Robert Elms, BBC Radio London  

"Really lovely, lovely voice…and she's gorgeous as well!"
Justine Greene, BBC Radio Coventry & Warwickshire
 
The video for 'Why Would I Know' went on to clock-up 18,000 YouTube plays and receive considerable praise from broadcasters and industry professionals alike. Hannah's Yard were recognised as 'one to watch' by all at BBC Introducing.
Released in late-August of 2016, the Yard's second single and bit of summer-fun – I WANT YOU - saw support for the collective rise to over a third of all regional BBC radio stations, alongside well over 50 independents. Again, Alex Lester played the track on his Radio Two show and BBC Three Counties awarded the song 'Introducing Track of the Week'. The music video has seen in excess of 17,000 views to date.
 
"We love you at this radio station, we really do!"
Justin Dealey, BBC Three Counties Radio